BLUE SKIES cover reveal!
Aloha, friends!
With the utmost thanks to the dream makers at Simon & Schuster: designer Lizzy Bromley, illustrator Dung Ho Hanh, editor Krista Vitola, and publisher Justin Chanda! I am soaring like the doves over this jacket: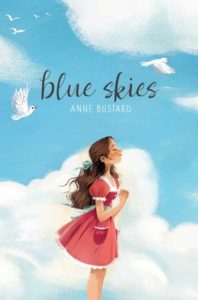 And thanks to agent Emily Mitchell, who found the perfect home for Glory Bea!
Always,
Anne
Posted in
News
on 07/18/2019 03:53 pm